Final Thesis / Internship (m/f/x) - Design and Evaluation of Natural Cleaning Experiments for Photovoltaic Modules
Institute of Solar Research - German Aerospace Center (DLR)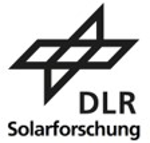 Beschreibung:

Design and evaluation of natural cleaning experiments for photovoltaic modules

Start your career with an interesting thesis or internship at DLR Solar Research Institute, one of the world's leading institutions in the field of solar technology!

You are passionate about renewable energies and energy transition? Then join our team!

The efficiency of photovoltaic power plants is negatively affected by dust deposited on the module surfaces. In the operation of photovoltaic power plants, the resulting efficiency and the costs spent on cleaning the modules play an important role. To optimize the cleaning schedules, it is essential to forecast the soiling losses of the solar collectors. Soiling losses are determined by an alternation of soiling deposition and manual or natural cleaning events. The latter occurs mainly due to precipitation and wind, however, the cleaning efficiency not only depends on these meteorological parameters, but also on the soiling type and state and several other factors. Apart from its importance, the natural cleaning of the solar collectors is poorly understood.

During the thesis or internship, you will conduct experiments to understand the natural cleaning of solar collectors. The results of these experiments may later be used to validate a soiling forecasting model that is currently under development. The experiments will be performed at CIEMAT's Plataforma Solar de Almería in Southern Spain and you will perform the following tasks:

design of experiments to reproduce natural cleaning mechanisms
realization of the experiments
analysis and evaluation of the experimental results

You will be closely integrated into our diverse and highly motivated team in the "Solar Energy Meteorology group" located in Almería (Spain). An experienced colleague will closely work together with you and support you throughout the entire work. The project will be aligned with the responsible professor of your university.
Anforderungen:

You are looking for a final thesis project or an internship of a technical bachelor program in the field of physics, meteorology, energy technology or similar.
You have practical skills and enjoy experimental work in- and outdoors.
You convince us with above-average study results and in the ideal case knowledge on solar technology.
You are used to work in a structured way and continuous improvement drives you.
English language skills are necessary for studying scientific literature.
Einsatzort:

2 E-04001 Almería
Spanien
Anbieter:

Institute of Solar Research - German Aerospace Center (DLR)
Deutsches Zentrum für Luft- und Raumfahrt (DLR) Institut für Solarforschung
Paseo de Almería, 73
2 E-04001 Almeria
Spanien
Ansprechpartner/in:

Fernanda Norde Santos
E-Mail:
(Ursprünglich) veröffentlicht am:

27.05.2022