Rope access technician
Monsson Operation GmbH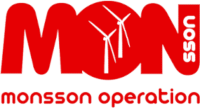 Beschreibung:

Short overview

Monsson Operation is a company acting in the renewable energy business sector since 2007 and it is actively involed with providing services for renewable energy assets worldwide. The German business unit, Monsson Operation GmbH, has an immediate need of experienced rope access technicians that are looking to leverage their skills in challenging projects accross Europe and further grow their career within the company.

Position summary

As a rope access technician you need to take over inspections and repairs of wind turbine blades, but also be involved with inspections, repairs or retrofits of other wind turbine components like the tower ladder, tower cables or aviation lights system, or with tower external / internal cleaning and painting.

Position duties and responsibilities

Inspect wind turbine blades, as well as other components of the turbine, perform root cause analysis on findings and take the appropriate corrective actions.
Perform the tasks by following procedures, work instructions, schematics, schedules and plans elaborated by the internal departments or by the customer.
Work either on ground or at height, by using rope access, suspended platform or cherry picker.
Keep complete and accurate data and records on the tasks performed on-site.
Report, communicate and escalate status, progress and issues.
Prepare service documentation including reports for the customer.
Maintain a safe works environment by adhering to all Environmental, Health and Safety (EHS) standards and policies in place.
Attend regular on-site safety meetings.
Attend training courses, seminars, or "on the job" instructions as directed by your supervisor.
Communicate in a professional manner both internally and externally.
Keep an honest and ethical conduct.
Demonstrate strong initiative and motivation to constantly learn new techniques and share ideas for better practices.
Identify and share opportunities for quality improvements through day to day work flow.
Anforderungen:

Position requirements:

The successful candidate needs to have / demonstrate:

Minimum 24 months of experience on a similar position.
Valid medical files.
Valid GWO certification.
Valid IRATA certification.
Plastic engineering certification.
Siemens Blade B certification (Siemens Blade C/D certification would represent an advantage).
Performance on detailed blade inspections and reporting on findings.
Performance on complex repairs / reconstructions on both epoxy and polyester blades as well as on other composite components.
Basic knowledge on operating various wind turbines types and models (start, restart, stop and LOTO procedures).
Use and understanding of intermediate level power tools such as hydraulic, power torque and diagnostic tools (e.g. fluke meter functions, hydraulic pressure gauge, megger device).
Read, interpret and understand drawings, schematics, work instructions and procedures to validate work activity.
Use logic and reasoning to identify benefits and disadvantages of alternative solutions or approaches to any problem or situation.
Provide strong attention to detail and execution excellence.
Work as part of a team and/or on own initiative.
Understand the employer's core values and act towards employer's best interests at all times.
Be familiar with using Microsoft Office Suite and able to create comprehensive and professional documents.
Willingness and ability to travel to project sites for longer time periods (min. 6-8 weeks) in order to meet project specific demands.
Valid and clean driver's license (min. B category).
Ability to read, speak, understand and write in English using a formal language.

Please submit your resume and any related documents via email at cristian.sima@monsson.eu. Please refer in the subject line to this advertised position.
Bewerbungsschluss:

30.09.2020
Anbieter:

Monsson Operation GmbH
Ballindamm 3
20095 Hamburg
Deutschland
Ansprechpartner/in:

Mr. Cristian Sima, O&M Manager
Telefon:

+4915151561456
E-Mail:
(Ursprünglich) veröffentlicht am:

16.08.2020