Project Manager, Buildings programme - Heating (Location flexible)
European Climate Foundation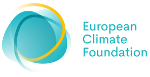 Beschreibung:

About the European Climate Foundation

The European Climate Foundation (ECF) was founded in 2008 as a major philanthropic initiative to help tackle climate change by fostering the development of a low-carbon society at the national, European and global level.

We support over 280 partner organisations to carry out activities that contribute to the public debate on climate action, drive urgent and ambitious policy in support of the objectives of the Paris Agreement and help deliver a socially responsible transition to a net-zero emissions economy and sustainable society in Europe and around the world.

About the role

The buildings sector is responsible for 40% of final energy demand in Europe and 36% of emissions. The objective of the ECF's building programme is to accelerate the transition to a zero-carbon building stock by reducing energy demand of buildings while decarbonising the heating system and doing so in a just and equitable manner.

The project manager will lead the development and implementation of the ECF Heat Decarbonisation Strategy, in cooperation with our funders, our grantees and the wider ECF team.

She/he will report to the Director of the Buildings programme.

Key responsibilities

This job offers an excellent opportunity to engage with and support a growing ECF programme at an important stage in the development of the climate debate. The post holder will be member of a team implementing the ECF Buildings Strategy and will be responsible for:

Strategy development & thought leadership on decarbonizing residential heating in Europe: to set up and implement the strategy for residential heating as part of the Buildings programme, priorities and budgets; co-developing and implementing strategies with our network of grantees and partners; monitoring and evaluating progress and impact of initiatives and grants; and acting as a liaison to regularly report progress to donors.
Strategic grant-making: co-developing and implementing strategic grant programmes with our network of grantees and partner on the Heating strategy including budgeting; soliciting and validating proposals from potential partners; drafting recommendations for the consideration of the ECF board and our donors. Monitoring and evaluating progress and impact of initiatives and grants, facilitation coordination among grantees, managing reporting requirements.
Stakeholder management: managing and growing the stakeholder network of the ECF Building programme, and in particular the Heating strategy, including policy makers, utilities, industries, CSOs, public & private financial institutions, regulators, industry associations, philanthropy et al., building partnerships with key individuals across the policymaking, business and civil society communities at national, European and global level; convening meetings; interacting with funders at technical level.
Research activities & prospecting: supporting the director in scoping the landscape around local, national and European climate politics and advocacy, as well as identifying potential new projects and grantees.
Internal coordination and communication: liaising with ECF's other sectoral programmes, as well as other ECF country programmes and the organisation's operations and communications teams to ensure proper and timely dissemination of information, and consistency and complementarity of different projects and work streams.
Anforderungen:

Experience and competencies

Genuine interest in the mission and values of the ECF;
A university degree in a relevant discipline;
An in-depth knowledge of the building and/or residential heating sector, including trends and policy developments, with minimum 8-10 years of relevant working experience required;
A reasonable knowledge of the EU agenda on reducing greenhouse gas emissions from buildings;
Strong interpersonal and networking skills that facilitate effective collaboration with a diverse group of partners; an existing network in the building sector is preferred.
Proven project management skills, including monitoring and evaluation and reporting;
Good communication skills;
English language essential, knowledge of German, Italian or Spanish would be an advantage, knowledge of other European languages welcome but not essential
An independent self-starter able to work on his/her own as well as part of a team
Ability to travel regularly to various destinations in Europe

What we offer

The unique opportunity to work as part of a highly dynamic, international group of individuals who combine their passion to make a difference with a rigorous and results-oriented approach to work;
A flexible work environment and a space to develop and challenge yourself;
A full-time 1-year contract (with possibility to be extended).

Location

ECF offices in Berlin, Brussels, Paris, The Hague, London are possible.

Start date

As soon as possible

How to apply

Please upload your

CV (in English)
cover letter (in English).

We are committed to diversity and inclusion in our organisation. We strongly encourage candidates from disadvantaged or marginalised groups to apply.

All applications will be treated confidentially. We will store your information in our internal database unless you specifically request otherwise.
Bewerbungsschluss:

15.10.2020
Einsatzort:

Berlin, Brussels, Paris, The Hague, London are possible - flexible
Belgien
Anbieter:

European Climate Foundation
Buildings programme - Heating

Belgien
(Ursprünglich) veröffentlicht am:

03.09.2020