Senior Key Account Manager Renewables Insurance (m/f/d) at Allianz Climate Solutions GmbH
Allianz SE Reinsurance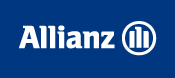 Beschreibung:

Job Purpose/Role
You will become a member of ACS based in Munich as a part of the team "Insurance Services".

Key Responsibilities


Build and grow client base: develop new business opportunities and strong client relationships in the Renewable Energy segment
Negotiate insurance contracts for renewable energy projects (mainly onshore wind and PV) in cooperation with worldwide Allianz Group entities, and coordinate related resources
Integrate insurance packages into comprehensive customer solutions
Account management for and maintenance of existing key accounts and new clients
Manage insurance claims for client portfolios
Use / apply ACS client Database and Salesforce

Key Requirements/Skills/Experience

University degree in engineering, business administration or economic sciences, ideally focused on insurance business. Alternatively, insurance sales qualification equivalent to German Versicherungsfachmann/-fachfrau (BWV) and additional business administration skills
At least 3 years' experience in the Renewable Energy sector, with an excellent network in the industry
A proven track record of at least five years in sales, managing and growing a book of business, preferably in
(P&C) primary insurance industry
Experience in working in an international environment with a wide range of interfaces
Strong negotiation and communication skills, high degree of ownership and entrepreneurial thinking
Confident and customer-oriented personality
Willingness and ability to work in an interdisciplinary team and in a dynamic environment with frequent
travelling
Fluent German and English. Other languages beneficial

Reference Code
RE-6549843-3

Allianz is the home for those who dare – a supportive place where you can take the initiative to grow and to actively strengthen our global leadership position. By truly caring about people – both its 85 million private and corporate customers and more than 142,000 employees – Allianz fosters a culture where its employees are empowered to collaborate, perform, embrace trends and challenge the industry. Our main ambition is to be our customers' trusted partner, instilling them with the confidence to grow. If you dare, join us at Allianz Group.

Allianz is an equal opportunity employer. Everybody is welcome, regardless of other characteristics such as gender, age, origin, nationality, race or ethnicity, religion, disability, or sexual orientation.

Allianz Re is the Group's reinsurance vehicle which actively manages risk and capital. Our range of activities include reinsurance, capital management, run-off, cat risk management, risk data analytics and new business developments such as MidCorp. This strong combination of skills, experience, innovative mindset and capacity
drives our mission of understanding risk and creating value.

Please submit your complete application documents (incl. CV, certificates, references and motivation letter).

We are looking forward to receiving your application via the "Apply"- button.

Allianz SE Reinsurance is committed to employment equity and therefore welcomes all applications regardless of gender, race or ethnicity, age, nationality, religion, disability, sexual orientation or philosophy of life.

Additional Information
Allianz Climate Solutions GmbH (ACS) as part of the Advisory & Services Business Unit of Allianz Reinsurance is the competence center for products, services and solutions around climate change with a focus on renewable energy and energy efficiency. ACS offers insurance solutions as well as advisory services on financing for renewable energy projects to external clients and Allianz companies and acts as catalyzer for green product development.
Einsatzort:

Munich
Deutschland
Anbieter:

Allianz SE Reinsurance

Deutschland
Sonstiges:

Reference Code RE-6549843-3
(Ursprünglich) veröffentlicht am:

29.08.2019