Dieses Stellenangebot als E-Mail versenden:
Senior Expert in the area of Green Finance (f/m/d)
IPC - Internationale Projekt Consult GmbH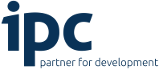 Beschreibung:

You will support us with the implementation of green finance projects worldwide. Responsibilities will include: conducting market studies on energy sectors, investment potential, technological levels, suppliers and local know-how; defining eligibility criteria and developing catalogues of standard green investment measures; conducting feasibility studies for energy and resource efficiency and renewable energy investments; developing and providing training to bank staff, backstopping to local consultants.
Furthermore, you will provide consultancy support and conduct short-term and long-term assignments to our clients in various project countries. We therefore expect a very high degree of geographic mobility at all times.
Anforderungen:

You should be curious about other countries and cultures and be interested in linking your engineering knowledge to banking related topics. To strengthen our team we are seeking an expert with the following qualifications:

a relevant degree in economics and/or engineering
at least ten (10) years of practical experience in the field of energy market development and/or climate finance
experience with GHG accounting methodologies
experience with green/climate bond taxonomies and standards
an excellent command of English and at least one other relevant language (e.g. Spanish, French, Russian)
high interpersonal skills coupled with the ability and determination to communicate in a sincere and open manner
interdisciplinary project experience as well as aptitude and enthusiasm for training staff members of our partner institutions
willingness to travel und interest in short and long-term assignments to our projects
experience in the financial sector and cooperation with FIs is seen as an advantage
Bewerbungsschluss:

28.02.2020
Anbieter:

IPC - Internationale Projekt Consult GmbH
Voltastraße 31-33
60486 Frankfurt
Deutschland
Ansprechpartner/in:

Carina Dunker
E-Mail:
(Ursprünglich) veröffentlicht am:

07.01.2020